---
---
Smooth casting is the over-riding feature of the SwimFreak. The multi-loading action provides user-friendly launches and easy long casts, and smooth power transition after hook-up whether using monofilament or braided lines. Comfort casting is assured with the ergonomically designed skeleton Camoufish handle and the superb balance allows for effortless and sensitive 'tip-up' retrieves for cast after cast.
7'8"
1pc
Multi-Loading Action
1/2-2oz lures
12-25lb line (#30-65 braid)
Fuji reel seat
Fuji KR-Alc guides x 12 + Top
(smallest is #4.5)
Complimentary custom rod sleeve
Finesse Swimbait
Swimjig
Hairjig
Spoon
Balance Tuned
Comfort Grip
Sensitivity +
Long Range Presentation
Swing Grip
Custom Action
Custom Graphite Blend
Slickflow Ceramic Guide Train
Custom Hook Keeper
Make searching long casts. Reach distant bait schools with your favourite swim bait – or slide an accurate cast down the side of your favourite bridge pillar. Super versatile, so be sure to try smooth casts with a swimjig around weed beds, stump fields and productive edges.
---
---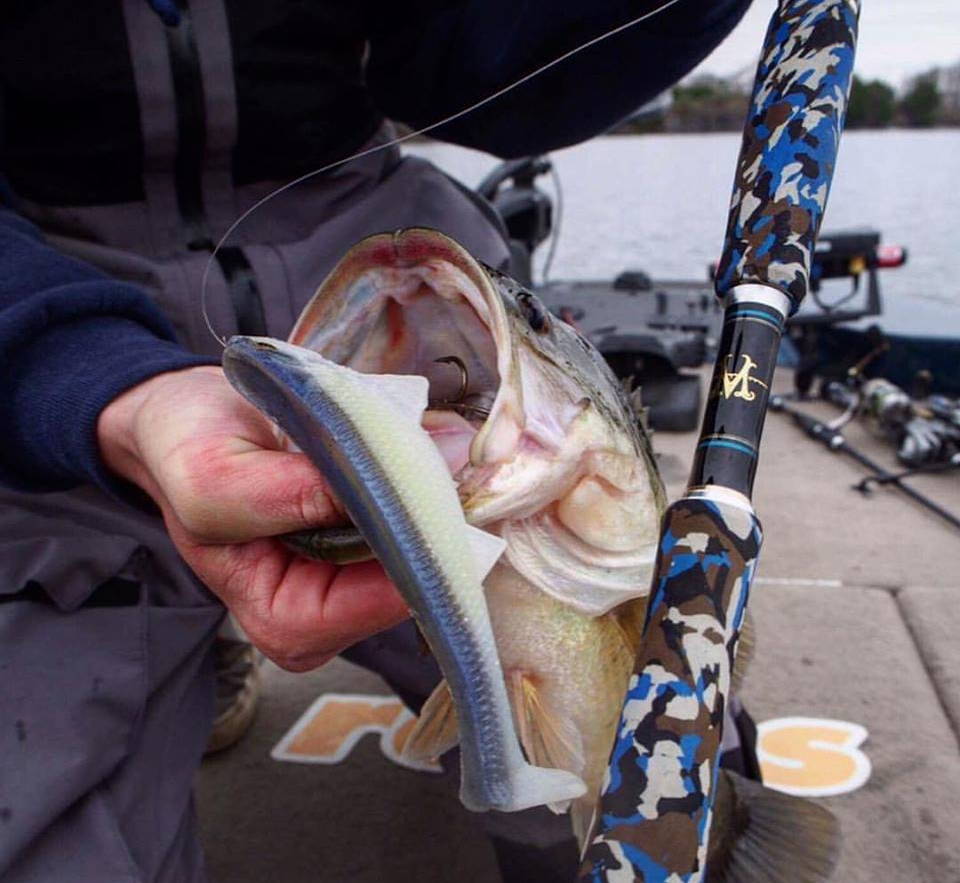 CARL SAYS
"When it comes to long casts and imparting life-like action into your swimbaits or swim jig there's nothing better! The super sensitive tip will help you feel your bait swimming and ticking over the grass tops… Then there is brute force down low to put hurt on that giant you've been chasing."
As used by Carl in his 6 th place finish at the 2015 Elites Guntersville event, weighing in the second largest bag for the entire tournament with fish caught on this rod!