Millerods has a long and respected history in Australia for all types of sport fishing and lure fishing rods, and around the world for big game rods.
Millerods US Bass is a totally new range for the 2018 season. It is the brainchild of rod designer Ian Miller, and has been developed with the continual and close consultation of Bassmaster Elite Angler Carl Jocumsen.
Millerods are no ordinary bass rods. They are the product of meticulous R&D collaboration between Australia's first Elite Pro Angler Carl Jocumsen and Australia's premier rod designer Ian 'Barra' Miller.
Jocumsen and Miller have enjoyed a long association in Australia, particularly regarding rod designs for Australian bass and tournament fishing, and together they now bring a refreshingly new and innovative perspective to rods designed for largemouth and smallmouth bass fishing!
These rods are simply awesome both visually, and most importantly, in the hand. The balance, sensitivity and lightness are all immediately apparent. Tie on a lure and be amazed at how well they cast, and how smoothly they perform… These rods are so inspiring that all you will want to do is go fishing!
Exhaustively field tested from north to south, and east to west, and boasting their unique blend of style and function, every inch and every component is individually tuned and selected for maximum performance and enjoyment on the water.
THE DESIGNERS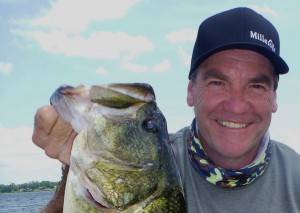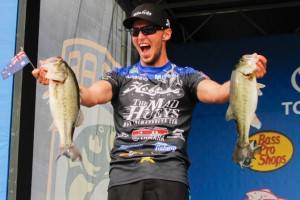 Ian 'Barra' Miller is Australia's premier rod designer and builder. As a rod designer, Miller has earned more Australian awards than any other, and as a rod builder he is widely acknowledged as an innovator and a craftsman of the highest quality. As an authority on everything fishing rods in Australia, his opinion is considered second to none.
As an angler, Miller also has tournament credibility in Australian freshwater, saltwater and big game fishing through wins and podium finishes in some of Australia's biggest and most prestigious tournaments.
Through Jocumsen, Ian was introduced to largemouth bass fishing. The fish and the rods used to catch them quickly became an obsession! In 2012, on his first R&D bass field trip to the USA, Miller accompanied Jocumsen to the James River and finished a notable 13th in his first (and to date, only) appearance at a Bassmaster Open event – even though at the time he'd only had a few days experience of catching largemouth bass!
The ensuing years have seen Miller travel regularly to the USA and road trip with Jocumsen extensively throughout the country from heartland to outlying areas, bass fishing every day under as many different conditions and techniques as possible. This intense and thorough research was a major factor in the unique development of Millerods US Bass rods!
Carl Jocumsen is best known in the USA as the first Aussie to qualify for the Bassmaster Elite programme, but Jocumsen's tournament bass pedigree stretches back many years in his home country where he dominated the bass tournament scene from a young age, and where he is still the highest money earner several years since he stopped competing!
Jocumsen is also a tackle technician; his years of working professionally in the Australian tackle industry allowed him to test a wide variety of equipment and he has always sought to improve the type of lures and rods he uses. His vast knowledge of tackle and how best to use it led to Carl working closely with local manufacturers such as Millerods – who have remained a close ally and sponsor throughout his career.
Now known on tour as the 'Wallabeast' (a nick-name bestowed by MC Dave Mercer), Jocumsen has quickly become a fan favourite due to his remarkable journey, amazing success against the best in the world, and his "Fear My Heart" philosophy.
Carl's burning desire to be the best person he can both on and off the water, and an insatiable appetite to fish and win makes him a perfect fit with Millerods!