---
---
Quite literally, this is the big brother and Power version of our JigFreak LC. With the amazing features of our standard JigFreaK rod, this rod was built tough for bigger baits, heavier cover and XOS bass. We retained the balance and feel at the tip for extreme sensitivity but added more power for better hook sets and control. If you prefer a 'bigger' jig rod, this is the one!
7'6"
1pc
Med-Fast Action
1/2-1½oz lures
12-25lb line
Fuji reel seat
Fuji KR-Alc guides x 12 (#4.5)
+Top (#4.5)
Complimentary custom rod sleeve
Balance Tuned
Comfort Grip
Sensitivity +
Long Range Presentation
Swing Grip
Custom Action
Custom Graphite Blend
Slickflow Ceramic Guide Train
Custom Hook Keeper
'Anywhere, Anytime' is our motto for the JigFreaK Power! Run straight-through Fluorocarbon, tie on your favourite jig, rig or worm and go to work. There's no job too big for this Power rod, best used when needing to fish a little deeper and needing a heavier hook set when using heavy gauge hooks.
---
---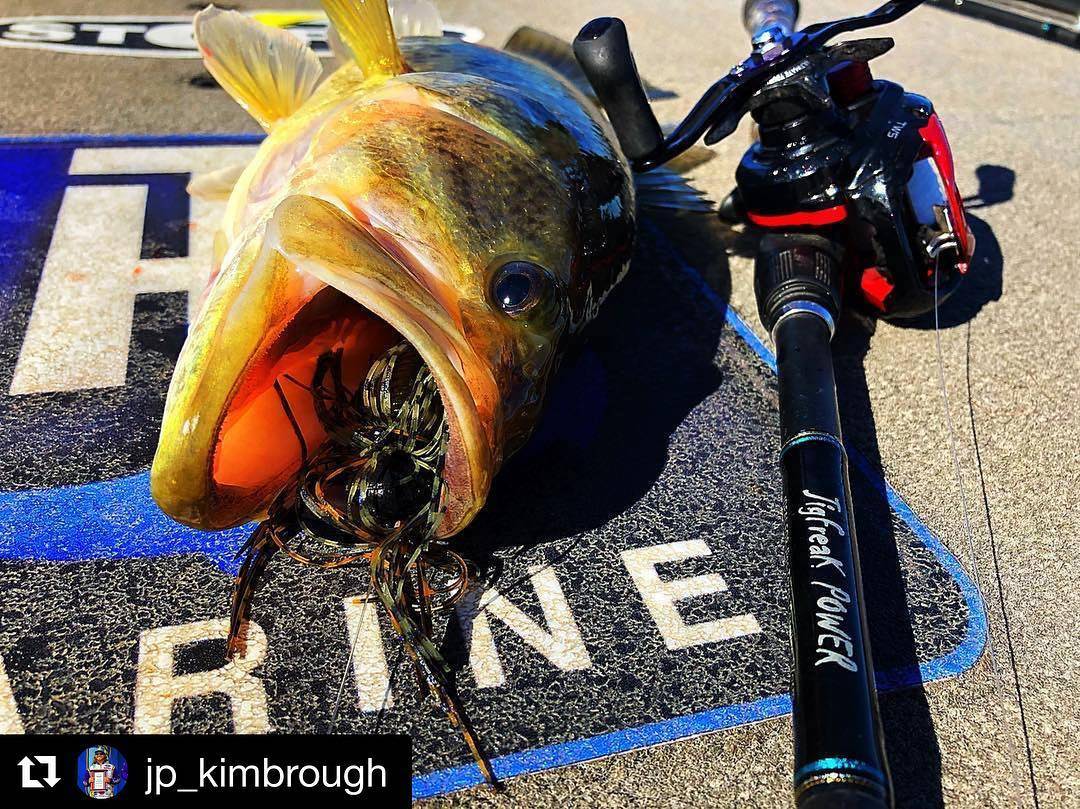 CARL SAYS
"The JigFreak Power comes into play when I need a little more stopping ability than the standard JigFreaK action. I like to pick this outfit up in most structure style situations, and the incredible feel helped me secure a 10th place finish on the Chesapeake Bay Elite event by making neat casts into dock pilings and boat hulls. I could easily feel the subtle bites yet still had plenty of power to get them out of there."
BIGGER BAITS / HEAVIER COVER / XOS BASS